Choosing the right treatment path is crucial
in the journey to recovery from substance use. Inpatient rehab provides an environment where individuals can focus on recovery, away from daily triggers and stressors. It is the highest level of rehab available and supplies individuals with all the tools needed for a long-term and stable recovery.
Swift River offers a structured and supportive setting for those taking this essential step toward a brighter future.
Our treatment programs assist people in overcoming addiction and building the necessary skills for a successful life without substances.
Ensuring Recovery Success Through Inpatient Treatment
Inpatient treatment is often the first significant step toward a life free from addiction. Swift River offers comprehensive inpatient treatment services that cater to the unique needs of every individual. The goal is to remove the patient from a potentially dangerous situation, placing them in a nurturing atmosphere that supports healing and growth.
With inpatient treatment, individuals battling addiction or other medical 
or mental health issues stay at a medical facility 24/7 for a certain period. During their stay, they receive constant supervision and support to aid their recovery. This includes detox, individual and group therapies, medical assistance, and strategies 
to develop healthy habits for 
a stable recovery.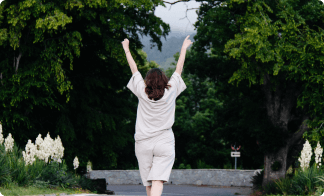 This type of treatment aims to provide a safe and structured environment where individuals can focus entirely on their healing process without distractions or triggers in their daily lives. This phase is a time to reset, relearn, and reclaim one's life. At Swift River, patients have the full support of professionals trained to help navigate the path of recovery.
Explore Our Inpatient Drug Rehab
The inpatient drug rehab program at Swift River is structured to help individuals undergoing
drug addiction treatment
. It starts with a complete and thorough detox process, where medical professionals are available round-the-clock to ensure a safe and comfortable experience.
Detox is the process of removing harmful substances from the patient's body. It is the first step in overcoming addiction and helps to clear the system. Following detox, the residential treatment program begins, offering a blend of traditional and holistic approaches to tackling addiction at its roots.
Through this program, individuals are equipped with the necessary skills and knowledge to navigate life without relapsing. At Swift River, our inpatient drug rehab program is structured to address the various layers of drug addiction – physical, emotional, and psychological.
What to Expect in Inpatient Alcohol Rehab
Alcohol addiction treatment can be a difficult process, with challenges such as withdrawal symptoms, social pressure, and addressing harmful habits. The inpatient alcohol rehab program at Swift River is structured to support individuals through every stage of their journey, starting with thorough detoxification.
After detox, individuals are placed in a supportive environment where they can work on the underlying causes of their addiction. Experienced professionals guide patients through individual therapy, group discussions, and activity-based therapies. Individuals learn to build a strong foundation that supports long-term sobriety and a healthier lifestyle.
At Swift River, we pave the way for a life where alcohol doesn't dictate choices. The goal of rehab is to provide individuals with the necessary tools to navigate challenges, promoting a successful, long-term recovery. Together, we work to build a strong mindset that can handle triggers.
Inpatient vs. Outpatient: Weighing the Options
Making a choice between inpatient and outpatient treatment depends on various factors. Some things to consider include how severe the addiction is, individual circumstances, and personal preferences.

Inpatient treatment, like that at Swift River, involves living in the facility full-time. This provides a structured and intensive approach to recovery with round-the-clock care. It can be beneficial to break old habits and reset daily patterns in a completely new and safe environment.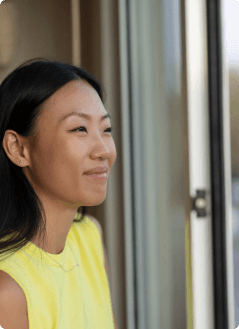 This contrasts with outpatient treatment, where individuals can continue with their daily activities while attending scheduled treatment sessions. This is less intensive and offers more flexibility for attending to responsibilities such as school, work, or family commitments. It can also be used as a step-down for someone who has completed an inpatient treatment program.

While both have their merits, inpatient treatment often offers a more focused and supportive environment, especially beneficial in cases of severe addiction or for those requiring a fresh start away from existing triggers.
Key Benefits of Residential Treatment Experiences
Opting for residential treatment comes with many benefits. It allows for a focused and immersive experience, free of daily stressors and distractions. At Swift River, we offer a holistic approach to recovery, tailored to address the physical, emotional, and mental aspects of addiction.

Apart from medical interventions, individuals can engage in various activities and therapies during their inpatient stay. These aid in building a resilient mindset and a toolbox of skills necessary for maintaining sobriety in the long run. Some of the benefits we offer include:

Individual therapy sessions



Pet-friendly environment (for patients with emotional support animals)

We are LGBTQ+ friendly, treating patients as they identify

Relapse prevention strategy planning



Licensed dietitian on staff
Weekly family
therapy session

24/7 free and
confidential calls
Swift River's Inpatient Behavioral Health Facilities
At Swift River, we know that addiction often coexists with other behavioral health issues. People who use drugs and alcohol are more likely to develop symptoms of mental illness, which may later be diagnosed as a co-occurring mental health disorder. Upwards of 43% of people suffering from substance use disorders report co-occurring mental health concerns.
Our experts at Swift River are skilled at identifying mental health disorders and finding ways to treat them. Our inpatient behavioral health facilities are equipped to address a wide range of conditions that might be a contributing factor to addiction. Through a comprehensive approach using a range of therapies and psychiatric services, we guide patients to explore and address the roots of their mental health concerns.
Our Inpatient Depression Treatment
Depression often accompanies addiction. At Swift River, inpatient depression treatment addresses co-occurring disorders through an integrated approach. Our inpatient depression treatment aims to address the underlying causes of depression, helping individuals find sustainable ways to manage their symptoms.

Patients are guided through therapies and activities that help them understand the connection between their addiction and depression. The goal is to equip them with strategies to manage both effectively.
Inpatient Borderline Personality Disorder Treatment
Managing Borderline Personality Disorder (BPD) while tackling addiction requires specialized treatment. At Swift River, our inpatient program for BPD is designed to provide structured, compassionate care. Individuals can work on stabilizing their emotional states while also focusing on addiction recovery. 

Through personalized treatment plans, individuals learn to cultivate healthier relationships and coping mechanisms. We help patients learn how to navigate their emotions more effectively, fostering a stable foundation for long-term recovery.
Why Choose Our Inpatient Rehab Facility
As a licensed facility in Massachusetts, Swift River is dedicated to offering a full continuum of care, addressing the diverse needs of individuals struggling with substance use disorders. We operate with compassion and the utmost professionalism.

Swift River commits to helping individuals break free from addiction and take control of their recovery to start a fresh, healthy, and happy life. We are an inclusive recovery center and welcome everyone, meeting each person where they are at in their recovery journey.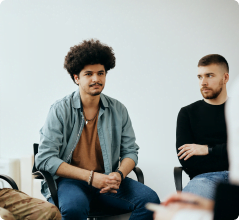 Our focus is on providing an environment where everyone can find the support and guidance necessary to turn a new leaf. In our live-in program, patients can learn about addiction, build social skills, and develop their own reasons to aim for a life without substances.
Our Values: A Firm Foundation
At the core of Swift River's operations lies a set of values that emphasize compassion, inclusivity, and efficacy. Recognizing that addiction is more than just a physical health problem, we take a holistic approach to treatment. We focus on recovery and people.

Each person entering Swift River is met with a team of professionals ready to craft an individualized treatment plan that addresses the unique circumstances and goals of the individual. By fostering a community that supports personal growth and recovery, Swift River is where individuals can rediscover hope and the joy of a life free from addiction.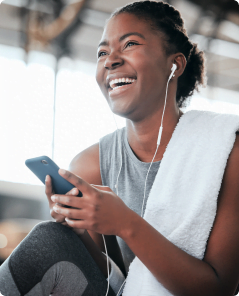 Can't find the answer you're looking for? Please chat to our friendly team.
What is the meaning of inpatient rehab?

Inpatient rehab is a live-in facility where individuals stay while experts help them recover from addiction. It provides 24/7 support.
What is inpatient vs outpatient?

Inpatient treatment involves residing at the rehab center, while outpatient treatment allows individuals to live at home and visit the center for scheduled therapy sessions.
Why is it called inpatient?

Inpatient rehab is called 'inpatient' because individuals 'check in' and stay at the facility for their entire treatment duration, similar to patients in a hospital. Some facilities also refer to it as a residential treatment program.
How to get insurance to pay for inpatient rehab?

To have your insurance cover inpatient rehab, visit our

insurance verification page

to check if your plan includes rehab coverage. Swift River accepts multiple top insurance providers, which can be found in our list of

accepted insurances
How much does inpatient rehab cost?

The cost of inpatient rehab can vary based on factors such as the facility, length of stay, and required treatment. For detailed cost information, we recommend contacting Swift River directly.